BRANDS
Hy-Test Safety Shoe Service offers one of the largest selection brands, including HYTEST, Wolverine, Caterpillar, Bates, Harley Davidson Footwear, Merrell, Carolina, Dr. Martens, Thorogood, Nautilus, Keen, Timberland Pro, Reebok, Skechers, Rockport, and many more. Search Brands in our menu bar for a complete listing.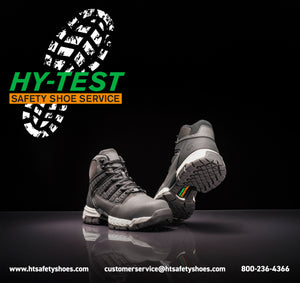 OUR EXCLUSIVE FEATURES
Proprietary features can be found in many HYTEST styles including Xergy Technology, Super-X Guard Metatarsal, High Energy Comfort Insole, and Hy-Ground Conductive Technology.
FootRests® brand from HYTEST is one of the first true ergonomically designed safety comfort shoes built for workers in an industrial environment. FootRests® have been awarded the American Podiatric Medical Association's (APMA) Seal of Acceptance. This
well-known industry seal means that FootRests® are recognized as providing all day comfort, while promoting good foot health for the wearer.
READ MORE
OUR SERVICE
First to go to market by our trade-marked SHOEMOBILE® to bring our exceptional products to your site; we operate in Wisconsin, Illinois, Indiana, Minnesota, Iowa, North Dakota, South Dakota and Upper Michigan. We have over 300 years combined safety footwear experience in our team. Our stores are open 6 days a week. SHOEMOBILES® operate 7 days a week, within any timeframe to accommodate your work shifts. You can visit one of our showrooms or request a SHOEMOBILE® for an onsite custom fitting.
READ MORE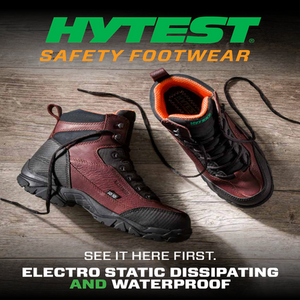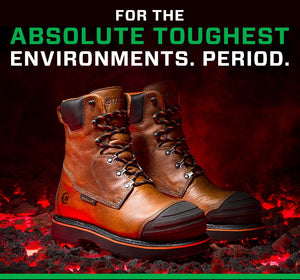 What Customers Are Saying
Jason G., Arconic
"Quick, in & out. Knowledgeable staff, they know what they have and what they are selling. Good selection in store-even more online."
Mike P, Foxconn
"The HY-TEST FOOTRESTS® static dissipating composite toe is the most comfortable boot I have ever worn"
Wes C, EHS Manager - ATI Forged Products
"Personally speaking, I switched from another well-known brand many years ago after trying on Hy-Test and hearing about them from my coworkers when I worked on the shop floor. Hy-Test has the most comfortable industrial Metatarsal Safety Boot that I have ever put on. Hytest makes a great boot!"